Young filmmaker Bi Gan tells how his family and hometown inspired his award-winning first feature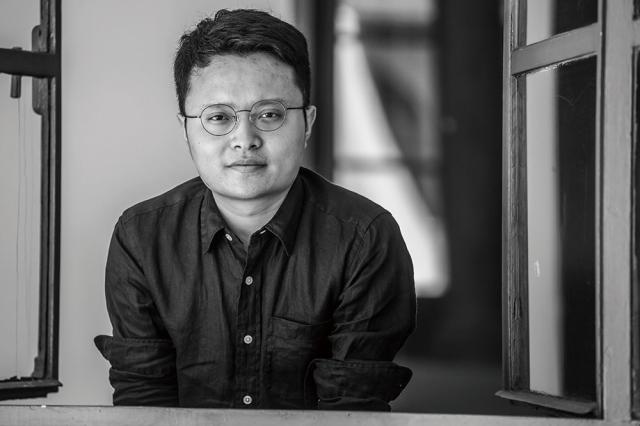 Photo by IC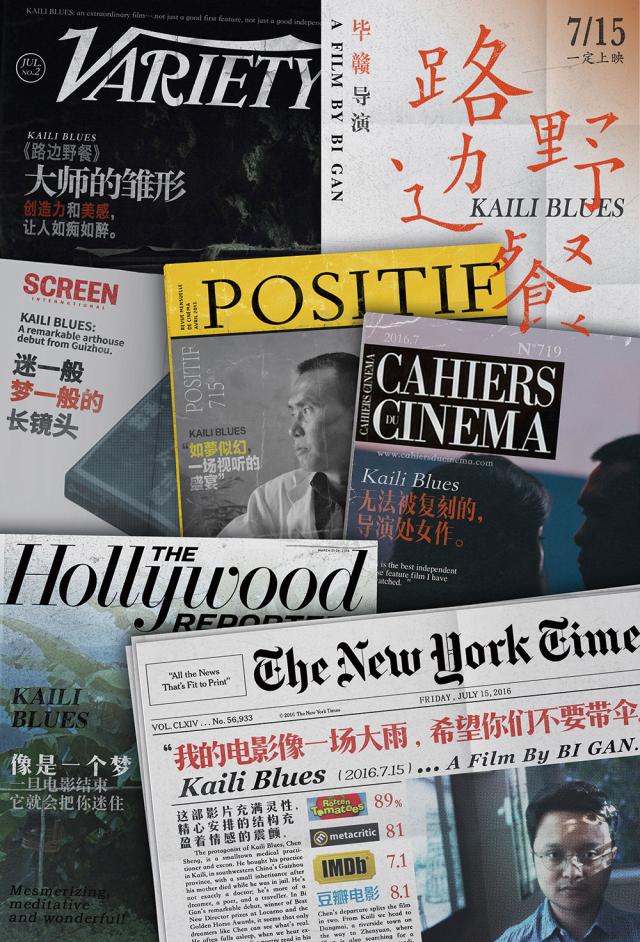 A diverse range of media reported on Bi Gan's Kaili Blues after it won several international film festival awards / Photo by IC
S
ince its premiere at the Locarno Film Festival in August 2015, Kaili Blues, a feature film by Bi Gan, a young director from southwest China's Guizhou Province, has racked up a series of film festival accolades, including the awards for best new director at the 52nd Golden Horse Awards in Taipei last year. 
Bi has been acclaimed as a rising star in both domestic and international film circles. But to some, his success came as a shock; the 27-year-old didn't graduate from a famous film school, nor did he get any support from big players in Beijing.  
Instead, he's made his reputation through his own unbound imagination, undaunted by his lack of resources. Rather than leaving his hometown of Kaili, a small city in Guizhou, to seek his future, as so many of his contemporaries did, he stayed there and realized his dream of being a filmmaker through the eponymous movie. 
Bi's first feature, Kaili Blues, combines past and present to tell the story of Chen Sheng, both a poet and a doctor, embarking on a journey to find his nephew, Wei Wei, who he fears has been sold into slavery in a nearby village. The protagonist eventually meets his deceased lover and the grown-up Wei Wei at a mysterious place called Dang Mai, where dreams mix with reality and time blurs. 
In 2011, Bi started to prepare for the movie with his former teacher Ding Jianguo. He spent three years on the script and two years shooting it, with an initial budget of only 200,000 yuan (US$30,140). The movie was finished in extremely difficult conditions, with its limited budget as the biggest challenge. The entire cast was made up of Bi's relatives or friends, and more than a dozen crew members were volunteers who simply came to help.  
The 42-minute-long single shot that depicts Chen's journey up a mountain to find Wei Wei is a particular highlight, and one that comes straight from Bi's life experience in his mountainous hometown. But save for his sound engineer, the rest of the crew was uncertain he could pull off the shot. He had to borrow the equipment from his school to even begin filming.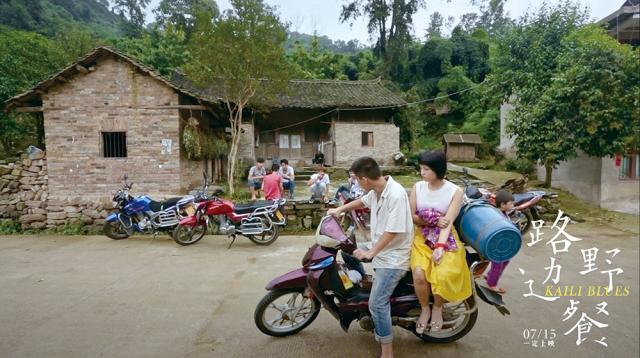 Stills from the film Kaili Blues / Photo by IC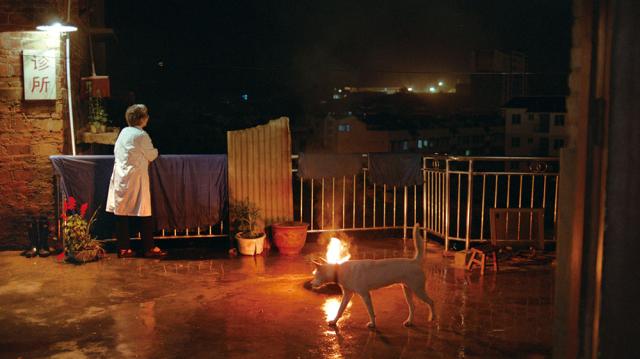 Photo by IC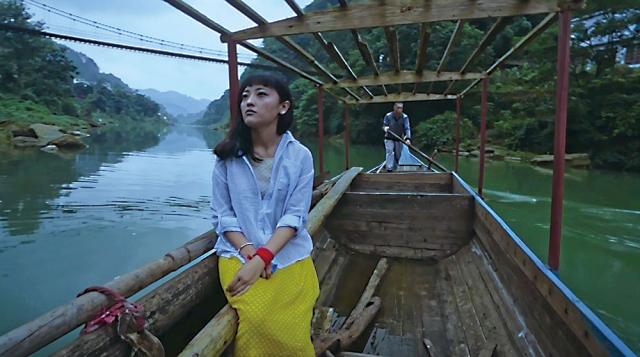 Photo by IC
In the eyes of Chen Yongzhong, Bi's uncle by marriage, who also plays Chen Sheng, the hero of the movie, Bi was "introverted, with very few words, and was shy about communicating with other people when he was young." Ding Jianguo told NewsChina that when Bi was a young boy at school, he was small for his age and tended to hide in the corner during group activities. 
Bi started to write poetry when he was 15, which he says helped him find a sense of self. "Whether I experienced highs or lows, I preferred to write poetry," he told NewsChina. Most recently, he has written poetry for his young child. 
"I used to like to read works by Peruvian poet César Abraham Vallejo Mendoza and Portuguese poet Fernando Pessoa," he said. He added that the original name of Kaili Blues was The Book of Disquiet, one of Pressoa's most famous works. 
Bi became obsessed with movie production thanks to the Japanese film Quill, about a guide dog. He is fond of small animals and the idea of filming them motivated him to take the entrance exam of the Communication University of Shanxi, where he majored in direction. He said what set him on the right track of movie production was Andrei Arsenyevich Tarkovsky's surreal science-fiction movie Stalker. When in college, Bi liked to watch movies other students had never heard of and pretend to be "superior to his peers." 
"I only watched a few minutes [of the movie Stalker], and thought it was really bad. I then wanted to write a review to criticize it, but I had to finish watching it first. I watched it for five to 10 minutes per day," he said. But when he was done viewing the movie, he began to realize that there was a rich aesthetic essence in it that he could not fully understand. "My original view on movies was completely subverted and I watched all of Tarkovsky's movies before I tried to start my own creation," he said. 
Three years at the junior college did not enrich his aspirations too much, but he said the free and relaxed environment gave him the time to watch a lot of movies. Meanwhile, he studied film history and art history intensely, trying to cultivate his own artistic standards. 
In his second year of college, Bi went back to his hometown to shoot a movie titled Tiger with several of his classmates. He had a budget of 10,000 yuan (US$1,500), donated by his aunt, but he did not know where to start. When he did eventually start, he didn't even have a complete script. 
"Back then, I did not fully understand why I was shooting the movie and also did not know how to coordinate the cast and crew members. Every day I was trembling with fear on set. When it was raining, I was reluctant to go out and I thought I lacked the character to shoot a movie," he said. 
In 2014, Bi went to Beijing with Ding Jianguo to try secure an investment for Kaili Blues with an initial budget of 600,000 yuan (US$90,420). However, all of the potential investors declined after discovering the feature lacked any professional actors, let alone a star. Guizhou is a mountainous area with many quarries, and when he could not secure an investment, Bi went back home and passed the exam to be a demolition worker. 
In the end, Ding invested in the film himself. Before the shooting, Bi also borrowed 20,000 yuan (US$3,000) from his mother and promised that if he failed to achieve anything by the age of 28, he would quit film production. Two years later, Bi was standing on the podium at the 52nd Golden Horse Awards in Taipei, receiving applause from all sides. 
Apart from the three years at college in Shanxi, Bi has never been away from Kaili for long. His hometown continuously enriches his creations. His poetry and films are deeply rooted in his early life there. Like many other cities across China, Kaili has seen rapid urbanization in recent decades. Construction projects are replacing dilapidated, old structures right and left. Bi said he wanted to record his childhood memories through his lens before his hometown tranforms completely. 
In Kaili, local people do not care too much about movies. According to Bi, they care about little but how to make money, get married and have kids. Most of Bi's friends in Kaili are managers at local banks, employers at public institutions or are self-employed. "Every time I won a prize, they were thrilled, but 10 minutes later their zeal would disappear," Bi told our reporter. But he likes to hang out with them because local lives are less connected with the outside world. 
Bi sports a pair of spectacles with thin, round frames. He comes across as mature, perhaps even cynical, for his age.  
"People's relationships are full of misunderstandings," he kept repeating. Bi argues that both applause and mockery from viewers is a reflection of their own feelings and experiences. He said he is not afraid of being misunderstood, but he is afraid of explaining too much. 
"Why should one person try to understand another? I am scared that somebody else might understand me," he said. "I am very puzzled that I spent several years on a film and there are always some people trying to get a monotonous answer within a few minutes," he said. 
Bi said that after the final editing of Kaili Blues, he showed his work to many producers, including an industry leader in Europe. "After watching the film, he shook his head and I was very disappointed. I thought that he would understand my film because he is really world-renowned," he said. 
Qin Yanan, a Kaili Blues film editor, said every time when the filmmakers showed the movie to an expert, they were turned down. Their confidence, however, picked up after they watched it once again themselves. She told our reporter that Bi turned his childhood suffering into a sense of romance in the film. 
During an early media interview, Bi said that he was very lonely during his childhood because his mother was often away all year. 
"I have my own secrets in the movie, so every time I watch it I see it differently than the audience does," Bi said. 
He said his next work is a one-minute short for the Golden Horse Film Awards next year, and his next film, The Last Night on Earth, will start shooting in April 2017. It's about a rural detective in Kaili and has already received an investment of 10 million yuan (US$1.5m). 
"The next film needs technological breakthroughs and a lot of money. Perhaps after the work is finished, nobody will dare to invest [in Bi's works] anymore," Qin told NewsChina. "Bi is under a lot of pressure and he is fully prepared to be a demolition worker if the negotiations with investors fail."